Hemptown USA Sleep Caps 💤
Hemptown USA's line of Herbal Supplements offer a full spectrum blend of hemp oil extract, using only the highest quality CBD & CBG rich hemp grown on the family run farm. The Sleep Caps combine a proprietary cannabinoid blend with organic herbal extracts that will deliver exceptional sleep results.
Net: 30 capsules   /   Serving Size: 1 capsule
Contains:
Passion Flower Herbal Extract
Lemon Balm Herbal Extract
Melatonin
* Free of soy, wheat, casein, gluten, milk, egg, preservatives, yeast, peanuts, colorings, flavorings, tree nuts, fish or shellfish *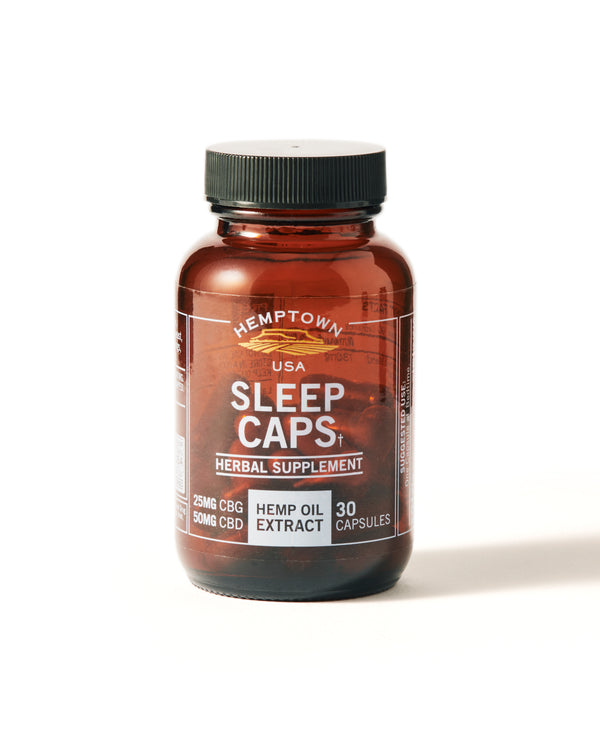 Certificate of Analysis
A Certificate of Analysis, or COA, is a document that establishes that a product was analytically tested and meets specifications of safety and quality.