Trailer Park Boys D9 Gummies
10 Gummies PER PACK
50mg bag - EACH Gummy - 5 mg D9, 5 mg CBD 
150mg bag - 
EACH Gummy -

15 mg D9, 15 mg CBD
The noblemen of Nova Scotia have once again teamed up with Hemptown USA to bring you the finest hemp derived D9 gummies..
Bursting with natural flavors and hemp derived D9 THC, curated by the Trailer Park Boys themselves, these live resin gummies will definitely get "two birds st*ned at once…" 
DISCLAIMER:
DELTA 9 IS KNOWN TO PRODUCE STRONG PSYCHOACTIVE EFFECTS, AND CAN POTENTIALLY ENHANCE APPETITE, MOOD, CREATIVITY, SLEEP, PAIN MANAGEMENT, AND MORE. WHEN JUST STARTING OUT, TAKE 1 GUMMY TO ACHIEVE THE DESIRED EFFECT.
THIS PRODUCT IS INTENDED FOR ADULTS 21 AND OVER. OPERATING A MOTOR VEHICLE OR HEAVY MACHINERY AFTER USING THIS PRODUCT IS NOT ADVISED.
THESE STATEMENTS HAVE NOT BEEN EVALUATED BY THE FOOD AND DRUG ADMINISTRATION. 
*PLEASE CHECK OUR FAQ ON "ABOUT US" PAGE FOR MORE INFORMATION*
In relation to D9 ingestibles, the following states are prohibited for us to sell:

Colorado
Hawaii
Idaho
Maryland
Mississippi
New York 
Oregon
Utah
Vermont
Virginia
Washington

Minnesota can be sold with 5 mg/service or 50 mg/product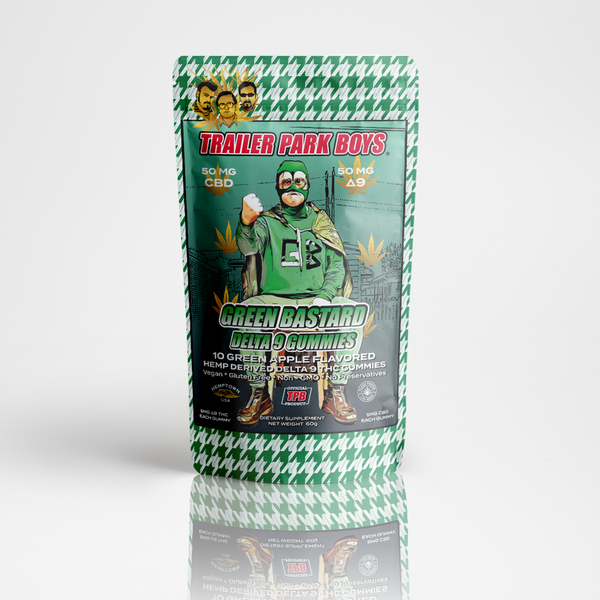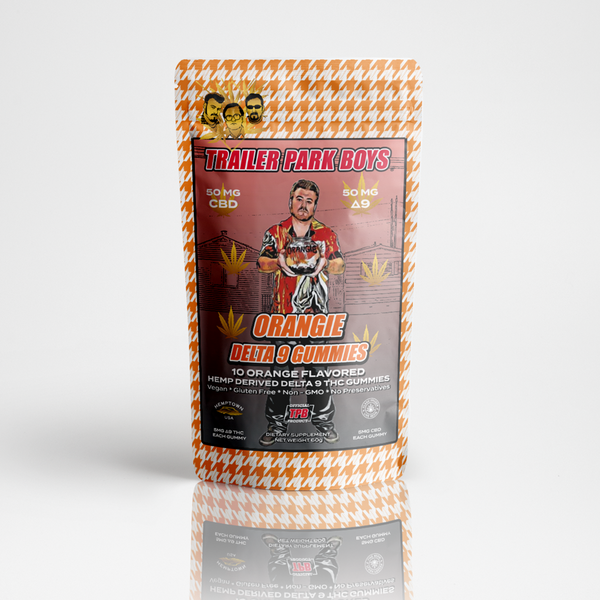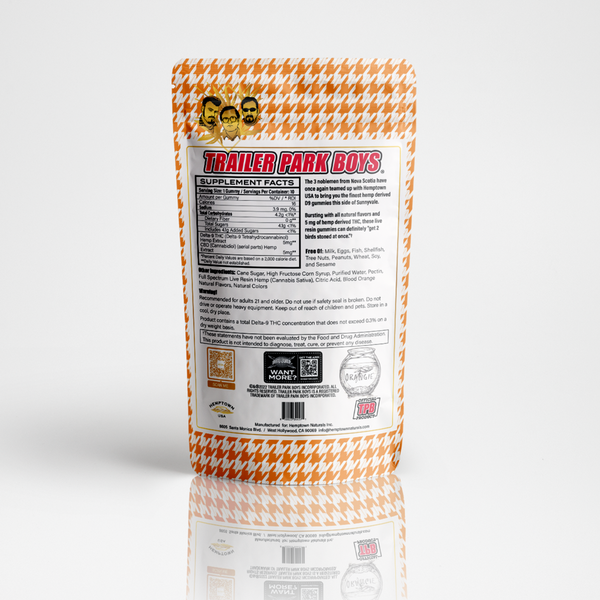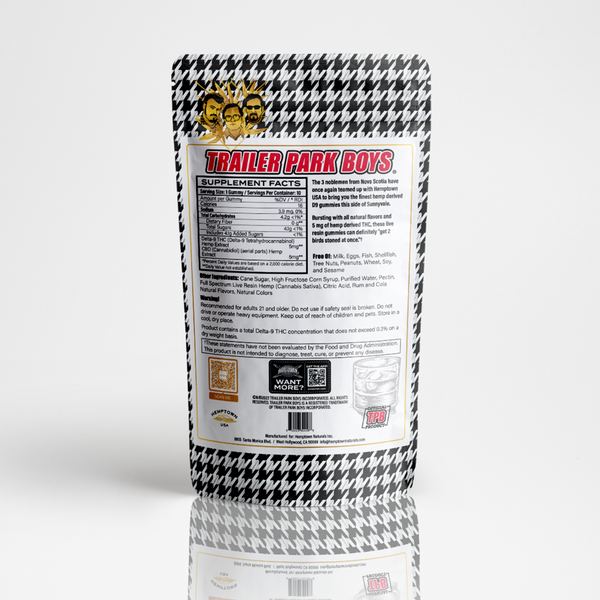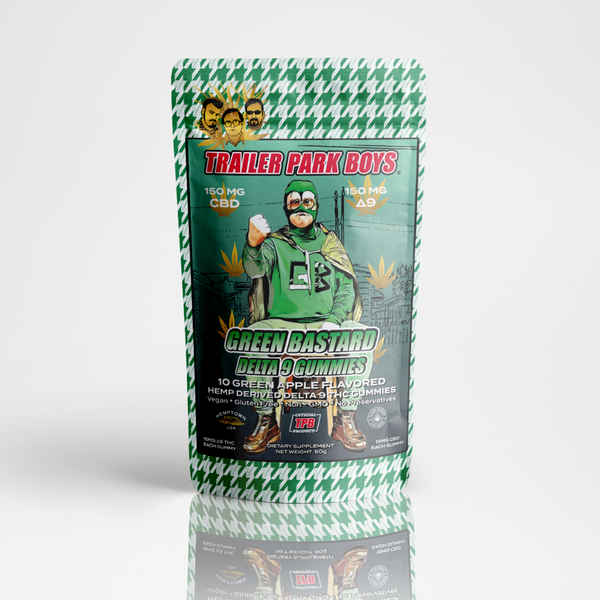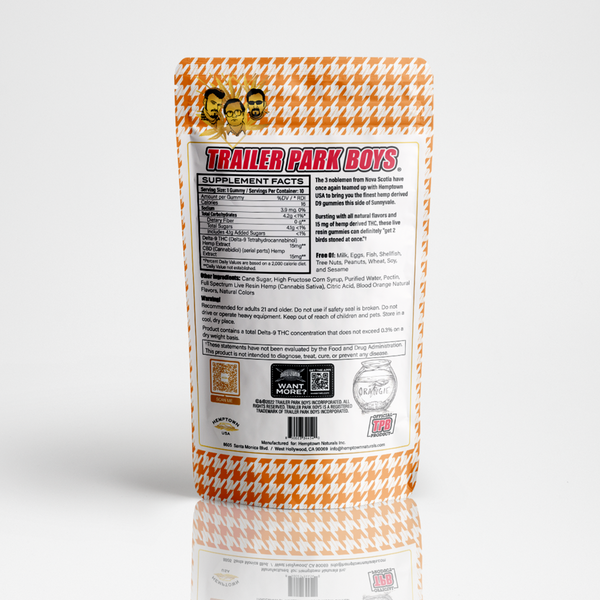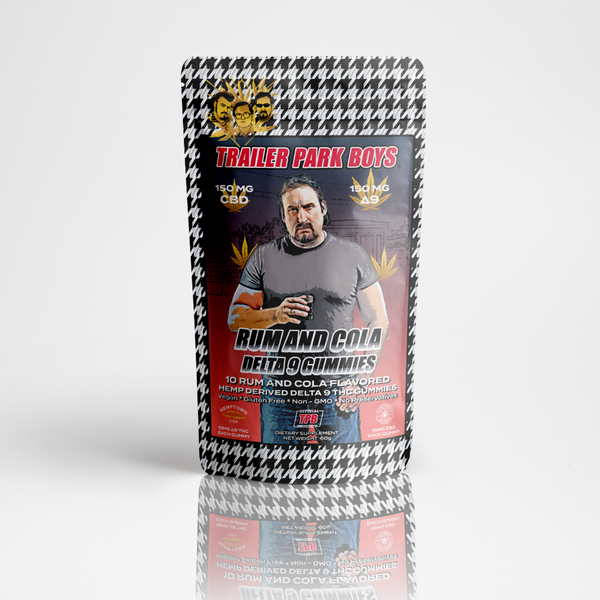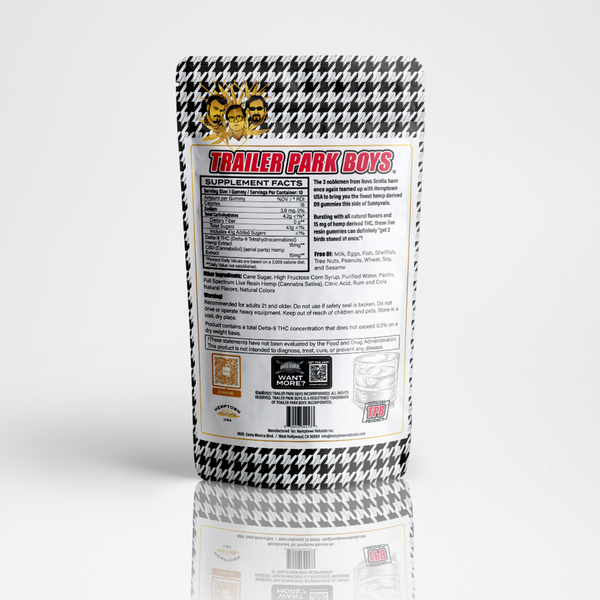 Certificate of Analysis
A Certificate of Analysis, or COA, is a document that establishes that a product was analytically tested and meets specifications of safety and quality.