Premium Menthol Hemp Stix
* 
*   In relation to CBD/CBG inhalables, the following states are prohibited for us to sell:*

California
Georgia
Hawaii
Idaho
Indiana
Iowa
Kentucky
Massachusetts
New York
North Dakota
Pennsylvania
South Dakota
Texas
Utah
. *
Direct from the peak of the Emerald Triangle in the fertile Oregon Rogue Valley, Hemptown USA is proud to bring you our proprietary Menthol Hemp Stix. Using only the highest quality hemp grown on our family farm, our Menthol Blend is the perfect combination of cannabinoids, terpenes, and Menthol so you get a smooth smoke every time.
Each package contains 20 full-flavored hemp cigarettes.
Made from 100% hemp (paper, filter, package)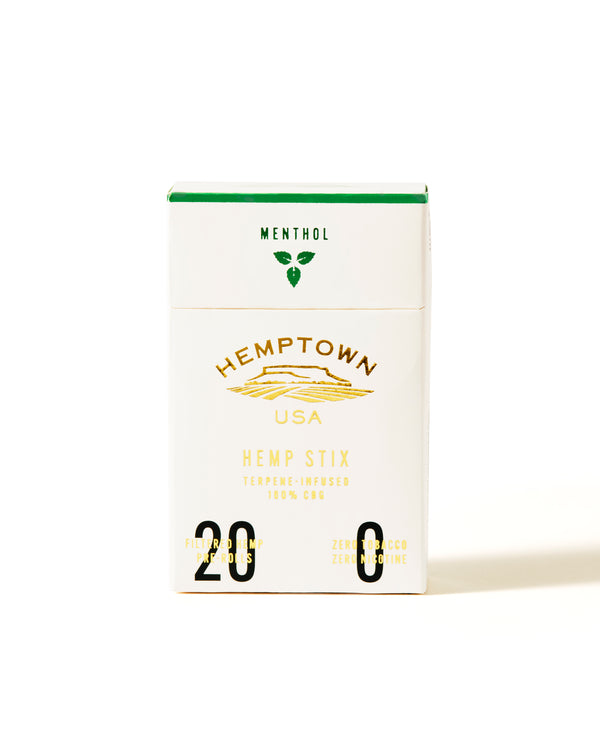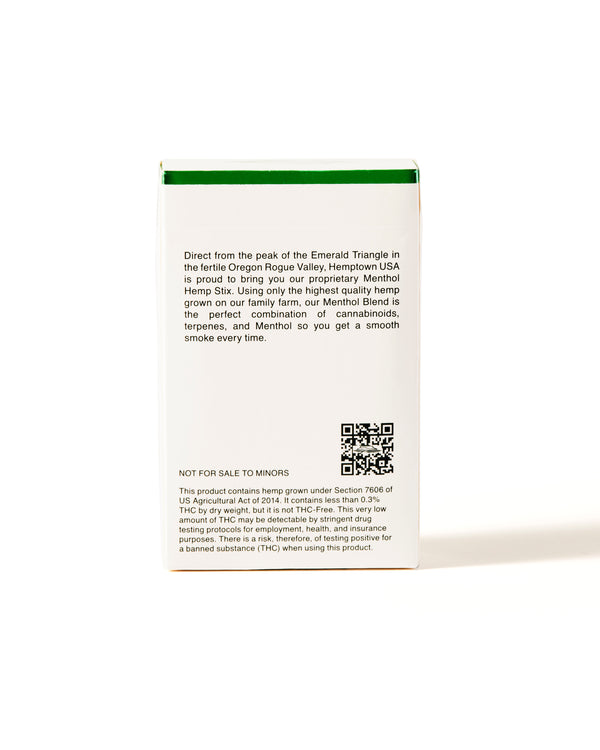 Certificate of Analysis
A Certificate of Analysis, or COA, is a document that establishes that a product was analytically tested and meets specifications of safety and quality. Click here to view test results.